Warka and its nearest surroundings are of a very high historical value. This town is very famous among tourists as well. Apart from the typical landscape of plains, the whole trerritory is shaped in very interesting manner. Pilica river creates a picturesque meanders. In numerous places the river bank is extremely steep. The left riverside is crossed by deep ravines.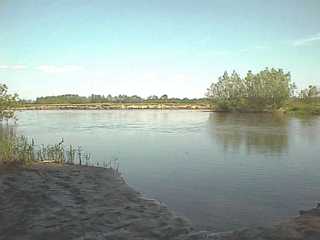 The whole region north from Warka is covered with beautiful orchards. Pink and white in the spring or golden in the autumn. Orchards and strawberries plantations are the main source of income of inhabitants of this region. The southern territories are covered with the woods of Stromecka Forest, full of mashrooms, blueberries and game.
The greatest attraction of this regon is the seven-houndred-years-old Warka. Historic town permanently attached to numerous historical personalities and events. To-day the town is famous for its economic enterprises and contribution to culture. Warka is an important industrial and fruit-farming centre in the district of Radom.